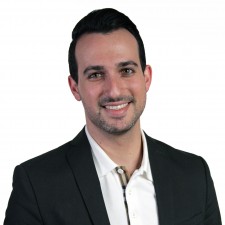 Yalber, a FinTech SMB funder, wins the 2019 IAC best online campaign for financial services. This is the company's first award for the year.
NEW YORK, April 9, 2019 (Newswire.com) - The Internet Advertising Competition (IAC) has selected Yalber's Royalty Based Investments campaign as the best financial services online campaign for 2019. Past winners in this category include Western Union, Equifax, Franklin Templeton Investments, TMP Worldwide for Citibank, U.S. Trust, Bank of America Private Wealth Management and more.
The Web Marketing Association (WMA), which was founded to help set a high standard for internet marketing and corporate web development on the World Wide Web, created the IAC Awards so companies and individuals could enter their best work to be judged against other work in its own industry. The IAC Awards provide an opportunity to highlight online advertising in 96 industries and nine online formats, including online ads, video, mobile, newsletter, email and social media.
"The challenge we faced was how to position the brand message in a way that will be clear but with not too much text or run time. We decided to break it down to the main selling point components and the results are incredible. I am very excited IAC chose our campaign, and I could never have done it without the support of the company in me and my team. There is a lot more to come in 2019. Stay tuned!", said Kobi Ben Meir, Yalber's marketing director.
About the company
Founded in 2007 and headquartered in New York City, with strategic offices in Dallas, Los Angeles and San Francisco, Yalber is a technology-enabled specialty lender, leveraging proprietary origination, disciplined underwriting and performance analytics to improve the speed, cost and choice of capital available to small and mid-sized businesses throughout the U.S. Yalber has recently closed a $20 million facility to support its growth. Read more ​
Winner page: http://www.iacaward.org/iac/winner.asp?eid=17542
Contact info:
Source: Yalber
Share: